Milton Kessler Memorial Prize in Poetry
Milton Kessler—poet and teacher—was a great friend and mentor to students in the Creative Writing program at Binghamton University. In honor of his dedication to the development of writers, Harpur Palate is pleased to award the annual Milton Kessler Poetry Prize in his name. The 2020 contest judge is Tina Chang, who will choose from finalists selected by our poetry co-editors. Tina Chang's bio can be found below.
AWARD: $500 and publication in the winter/spring issue
READING PERIOD: September 1-November 15
GUIDELINES: Poems in any style, form, or genre are welcome, provided they are no more than five pages long and previously unpublished. The fee is $18 for each entry of five poems and includes a one-year subscription to Harpur Palate. You may submit as many times as you wish, but no more than five poems per entry fee. Include a cover letter with your name, address, phone number, email address, and story title. Your name should appear only on the cover letter and nowhere else on the manuscript. Submit at Submittable.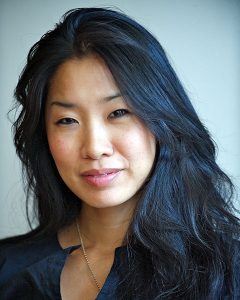 Tina Chang is an American poet, teacher, and editor. In 2010, she was the first woman to be named Poet Laureate of Brooklyn and she continues to serve in this role. She is the author of three poetry collections: Hybrida (W. W. Norton, May 2019), Of Gods & Strangers (Four Way Books, 2011), and Half-Lit Houses (Four Way Books, 2004). Tina Chang received her MFA in poetry from Columbia University. She began serving as Director of Creative Writing at her alma mater, Binghamton University, this fall. More about Tina Chang can be found here.